Welcome to Silver Birch class!
Welcome to year 5 in Silver Birch class with Mrs Ruffy and Mr Allen. Check below for each term's topic map as we enter each new term.
View our class Meet and Greet letter

here
Hi! I am Mrs Ruffy, Silver Birch class teacher.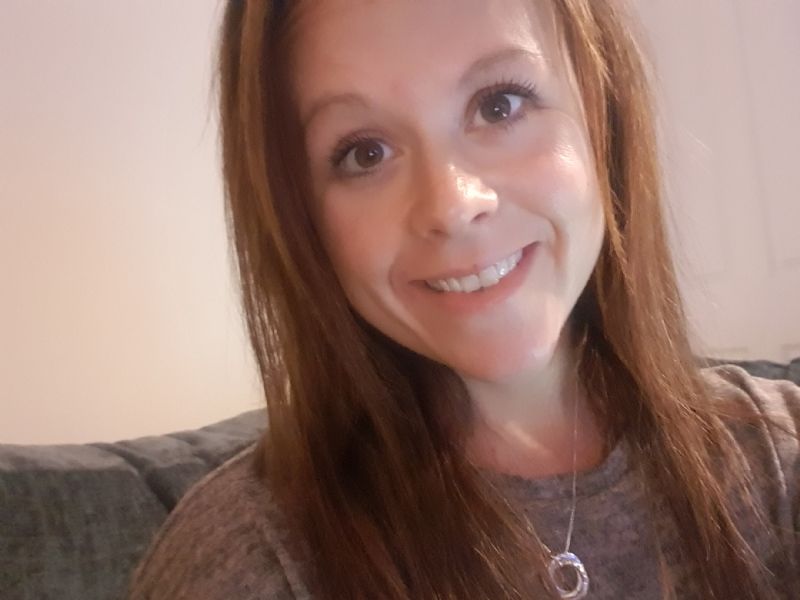 Likes: being a mum to my 3 boys, teaching maths, reading children's fiction, cupcakes with lots of icing (just like the ones Edward makes!), Christmas movies and singing loudly in the car (sorry to my boys!).
Dislikes: slimy things, things that jump, liquorice- ew!
Dream job: Your class teacher (of course!) or a CBeebies presenter!
Keep an eye on the news items below for weekly updates! Scroll down to view.
View our term 5 curriculum overview

here!
View our term 4 curriculum overview

here!
View our term 3 curriculum overview

here!
View our term 2 curriculum overview

here!
View our term 1 curriculum overview

here
Marvellous Maths
Click the image to log in to your TTR account!
Hit the Button is another quick fire skills test where pupils can beat their own score- can you top your own correct answers total in one minute? Click on the button to test your speed and accuracy in multiplication and division facts
Weekly update 14.3.22
Apologies for the late update!
Last week the children completed their decimals chapter in maths. We have now begun looking at percentages and will be converting between fractions, decimals and percentages. We are applying these to real life scenarios in order to embed solid understanding for the real life application of this maths.
In English, we are now publishing our indpendent writing- non chronological reports. Once completed, they will be posted to your child's seesaw journal. Make sure to take a peek to see the fruits of their labours in this formal report on a self-chosen animal.
We are near the end of learning our spelling rules for year 5 which means lots of revision and consolidation of these in the coming summer term. Some children are being further challenged and have been added to a new group on Ed Shed so don't be alarmed if their EdShed words don't match the class based spelling words. All are great practice.
Where handwriting has been mastered and is fluent, children are now using this time to deepen their spelling rules knowledge and have some additional time to practice in class too.
In topic, we have studied the pros and cons of tourism and this week we will be looking at the effects of avalanches on the alps landscape. We are working towards producing a 'not a tour guide' to deter poor tourism practice and promote more conscientious human activity when visiting new places such as the Alps.
In art, we are studying the style of Hundertwasser this week. Next we will become architects and prepare to design our own monuments inspired by the abstract techniques we have been studying.
Finally, this week and next week we will be undertaking some assessments in maths, grammar, spelling and reading. The children will receive individual feedback and will set some targets for the summer term. We always enjoy our assessment weeks. Your children are extremely driven and keen to do better than their best, but we remind them always that these tests don't tell the story of what amazing individuals they are. We will all do our very best and celebrate all of our achievements. I know they are all excited to see their results as have been keenly awaiting these tests all term! Love the enthusiasm!
Thank you for all your support as ever.
Weekly update w.c 21.2.22
A wonderful first week back!
We launched into our decimals learning and a little bit of line graph work to recall prior learning. The children are now well accustomed with regular short bursts of retrieval practice across the curriculum and this is a particular win in maths with a huge range of topics covered across the year. Another retrieval task included converting times. It would be really useful if you could spend some time focusing on telling the time and converting between analogue and digital times. We have also been calculating how much time has lapsed between events.
In English, we are near the end of our sentence stacking lessons on Emperor penguins, and will be preparing for independent writing of our non-chronological reports by the end of week 2. Remember, that spellings are available on Ed Shed and in your child's homework folder.
In science, we have revisited our prior learning on retrieving materials from a solution as we prepare for new learning in chemistry.
In RE, we spent a morning at the church enjoying a pilgrimage through the stations of the cross with Captain Chris before preparing some materials for the upcoming Easter service.
Check out the galleries posted to your child's journal on Seesaw. These include kurling, science and RE from week 1. Seesaw has been a great way to document our learning, communicate and share interests and will continue to be used in this way as our school returns to a more 'normal' approach. This means we can share with you elements of your child's learning journey while we await a more 'normal' parents evening and open-day sessions as we had in the past where you could see your child's work.
I look foward to speaking with you all via Zoom this coming week for Parents Evening!
Spring 2 curriculum map now available!
Our spring term 2 curriculum overview is now attached above on this page.
Homework booklets will come home on Thursday in week 1 complete with this term's focus spelling lists, additional arithmetic tasks and some grammar revision. Please continue to encourage regular reading and engagement with Spelling Shed and Times Table Rockstars.
I look forward to speaking with you all at our upcoming parents evening appointments but do not hesitate to get in touch if you have any questions before then!
Weekly update w/c 31/1/22
What a week!
After an amazing trip to the space centre we have continued our learning about the big bang theory and explored how the universe has expanded from a set point and continues to do so. We explored this using balloons and measuring the increasing distances to visualise the concept further. Mrs Ruffy made the mistake of telling the children she is scared of balloons! Luckily, no balloons popped so all is well!
We have published our narrative writing in English and attached photos to seesaw to share with our families. The standard is incredibly high and the care and attention to best handwriting shows the great pride everyone took in this descriptive piece. We have now begun our non-chronological work by analysing a text all about the arctic fox.
In maths, we have shown incredible resilience and continued solving calculations with unlike fractions. We are more confident now with converting our unlike fractions and ending the week by moving onto multiplying fractions by whole numbers.
We have a lot of work to do to finish our DT pop up books but aim to get these done next week and cannot wait to read them to our Oak class buddies. Keep an eye on seesaw for a preview of our finished pieces!
While we have been unable to invite families in now for some time, we hope to keep posting examples of our learning journey on Seesaw so please do let us know if you need a new QR code to sign into your child's account to view their work and the class posts (including some brilliant dancing in PE amongst a range of other learning). We look forward to the day when we can bring you in for an exhibition or stay and learn session. Thank you for your support and patience during this time.
Weekly update 25.1.22
What an amazing week already!
We are practising our spellings daily in handwriting lessons, testing our table partners, via EdShed and through some spelling games. Thank you for the home support to practise spellings. It makes a huge impact. This term we have replaced the Friday spelling test with reading comprehension and ramped up our practice of spellings to ensure we are still embedding new spelling rules and exception words to our working memory.
In English, we are now drafting our narratives. We are taking a paragraph at a time, editing and critiquing as we go. Our narrative work is centred on the opening to the Nowhere Emporium which is also our current class read.
In maths, we have been working on adding and subtracting fractions. We are also having a brief break from fractions to allow it to rest while we look at money, income, living costs and poverty as part of a global goals cross curricular maths unit. This is allowing us to apply a range of operations as well as data recording as we calculate real world problems with money- a nice sneak peek into decimals which we will start in the coming weeks too!
In science, we are going to be producing a guide to the planets, looking at the unique features of the terrestrial and gassy planets in our solar system. More excitingly, we are going to the Space Centre on Friday! Watch this space for photos of our trip!
In RE, home work tasks around salvation are deepening class discussion and this week we have considered what some people might consider worthy of sactrificing their lives for. We discussed the possible people we felt we guilty of Jesus' crucifixion and reflected on a quote by Martin Luther King- "He who has nothing he is willing to die for, is not fit to live" and asked what he meant by this, what we think it means to us and how this applies to the story of Jesus' death.
A great week already!