We have collected natural objects from around the school field to make quick natural art. Some are abstract, some are fantasy others are more conventional. Enjoy the gallery!
Galleries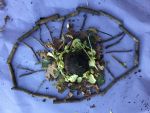 We have had visitors in to talk to us about biodiversity. We created a food web to see how every species depends on other species. It was amazing how important earth worms are!
We have been working on shifting our weight so that our feet are above our heads. We tried to hold positions still and then create different shapes (wide, narrow, long, short, symmetrical, asymmetrical)
Galleries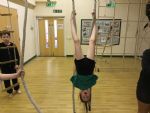 This week's reporters are Aleasha and Connor.
MATHS
This week in maths we have been times and dividing decimals, this week has been challenging but we got through it and didn't give up.
ENGLISH
In English we have been reading girl of ink and stars, which has been interesting. This book is very inspiring, if your child needs to get better at their reading then this book is perfect.
P.E
In P.E, we have been doing two different activities. One of them is with Mr. Fuller we are attempting to learn basketball which is hard for some people. With Mr. Allen we have been doing football which has been fun and competitive.