Welcome to Oak Class
Welcome to our class page. Please check back regularly to see what we have been learning in Reception. Mrs Bontoft, Mrs Hible & Mrs Reffell.
Please click the link below to read or print this term's curriculum outline:
Traditional Tales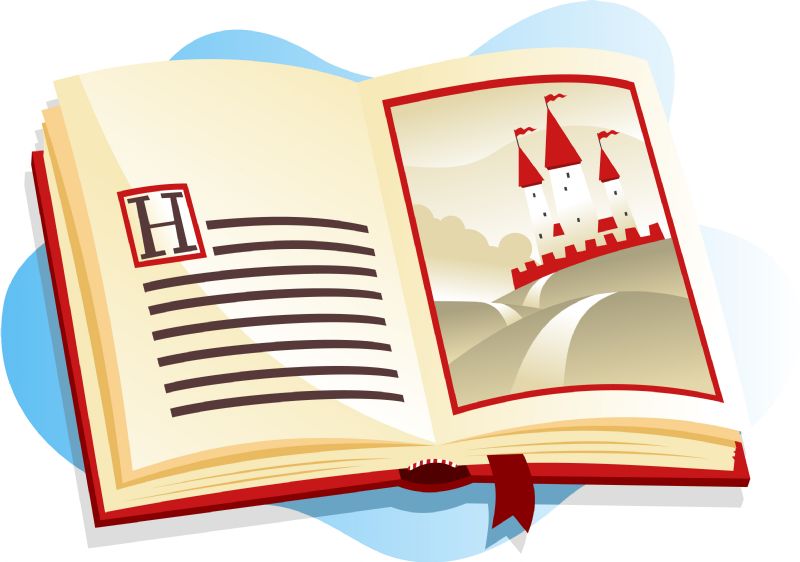 The topics the children have chosen to explore this term are:
Bonfire Night, Diwali, People who Help Us & Christmas.
People Who Help Us - Police
Our 'People Who Help Us' topic was finished off in spectacular style - with a visit from 2 real police officers!
They spoke to us about what their job entails, how they help people in the community. The children were particularly interested in them arresting the 'bad guys'. They told us what number we need to call if there is ever an emergency - 999! We had a little chat about 'stranger danger' and what to do if a stranger approaches you and who to go to for safety.
Next, we got to go into the playground and look at the police car - turn the sirens on (they were very loud) and have a seat in the police car. The children also had the chance to try on some of the police uniform.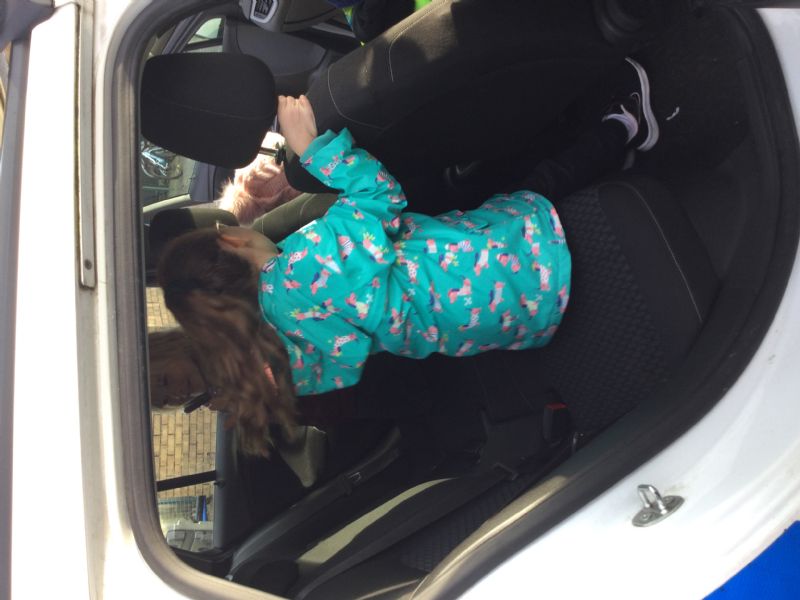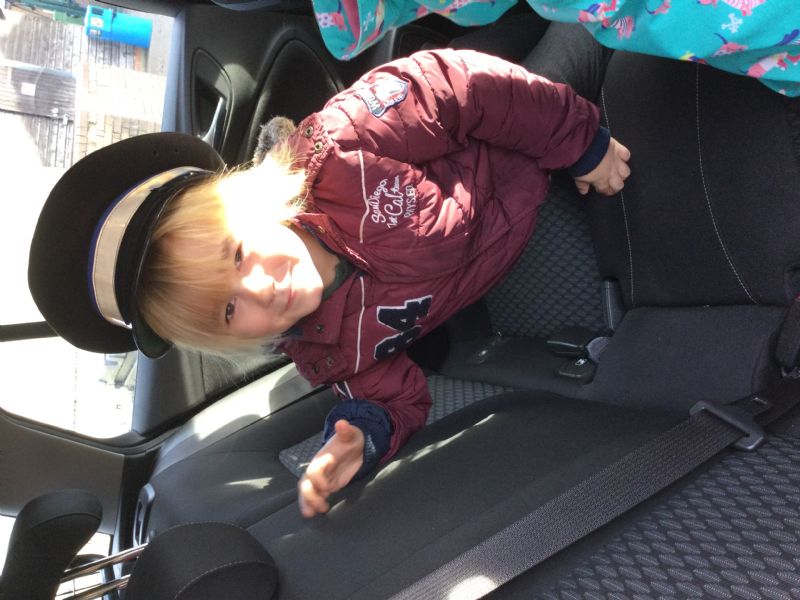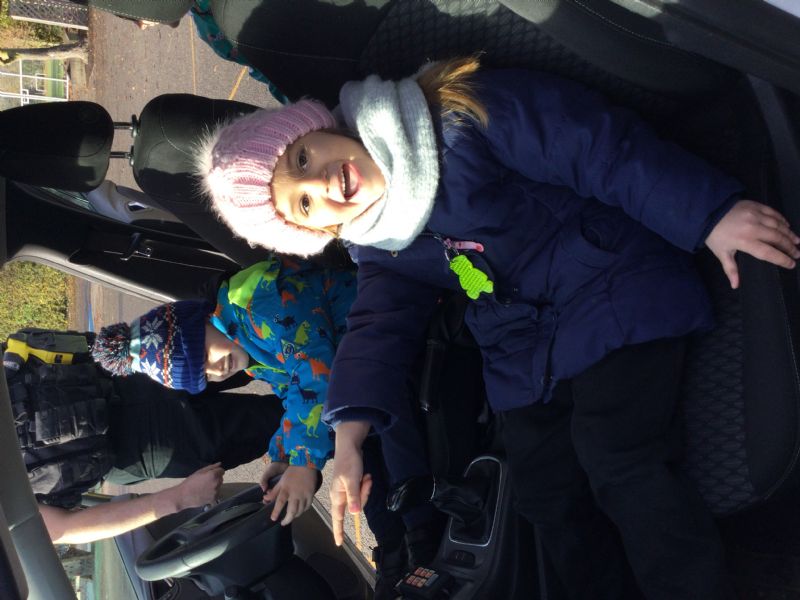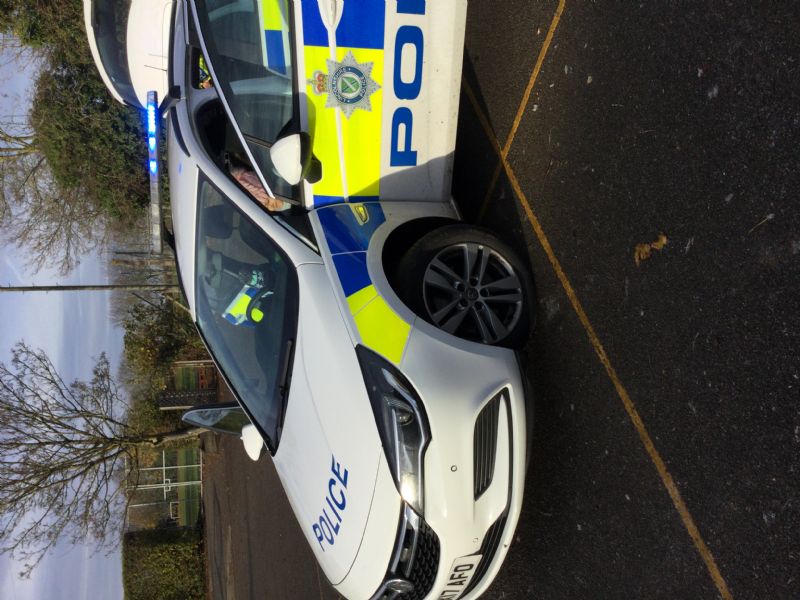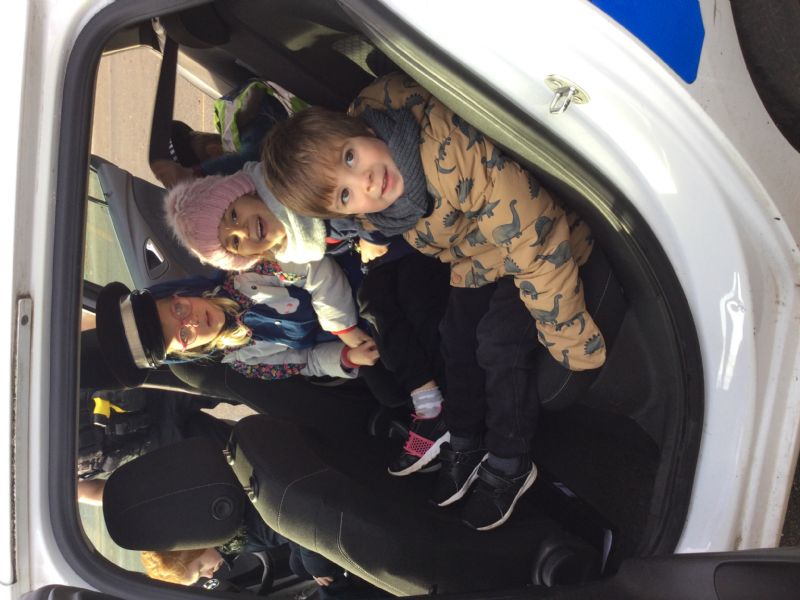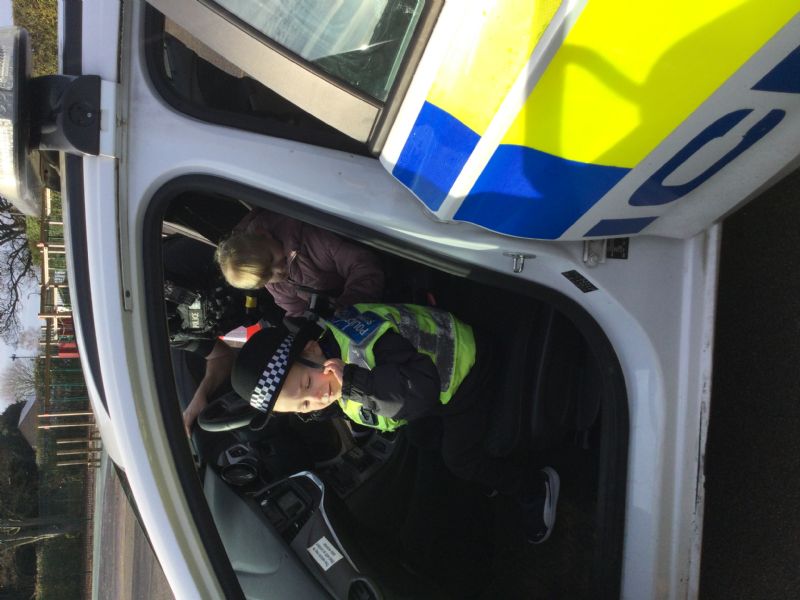 A big thank you to Lincolnshire Police for making the childrens day (and the staff)!
Maths - Making Triangles
Today in maths we were exploring triangles. We identified how many sides and corners a triangle has - 3. We spoke about the length of the sides - did it matter if the sides were different lengths - we decided it did not matter!
The children explored various sized art straws and made a variety of triangles of all sizes, lengths and angles. The children checked their shape for 3 sides and 3 corners.
We love our hands on maths lessons, the classroom was full of mathematical buzz.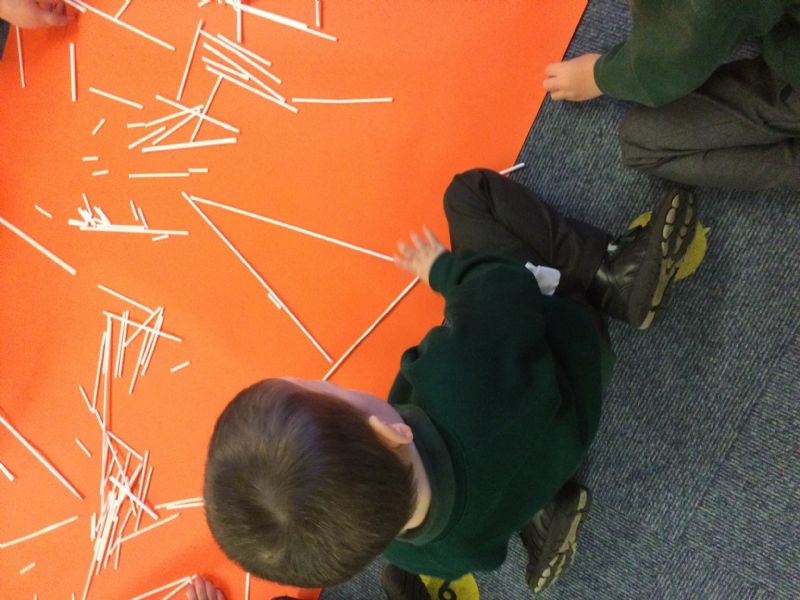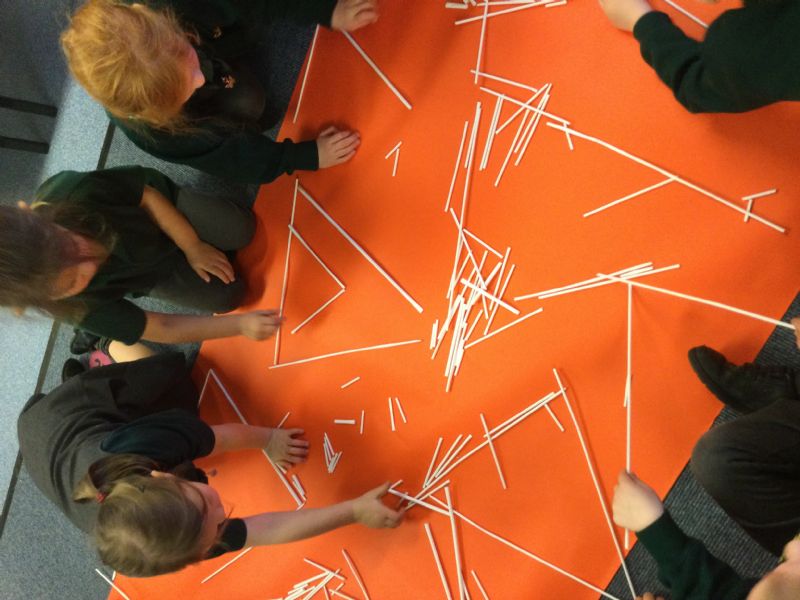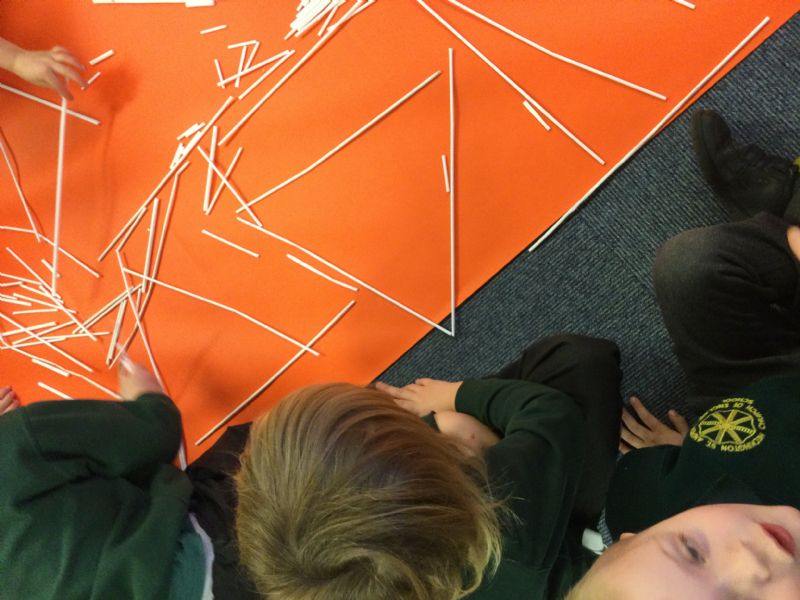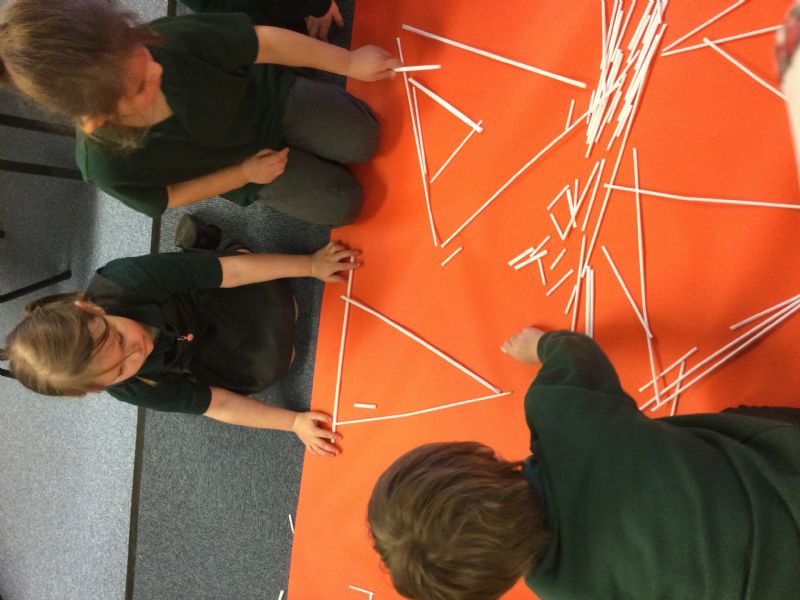 PE - Gymnastics
This term we have been doing PE with the PE Coach - Mr Steed. We have been praticing a variety of different balances, using our core strength to balance on various parts of our body.
We worked on our own and in pairs to create the various balances. Look at all the different balances we managed to explore - some were more difficult than others.
We had to perservere to get our balances just right - we had very wobbly bodies!
We had to work together with our partner and trust in them to support us - if one of us wobbled then we both did. Excellent partner work, working on one of our 5Rs - relationships.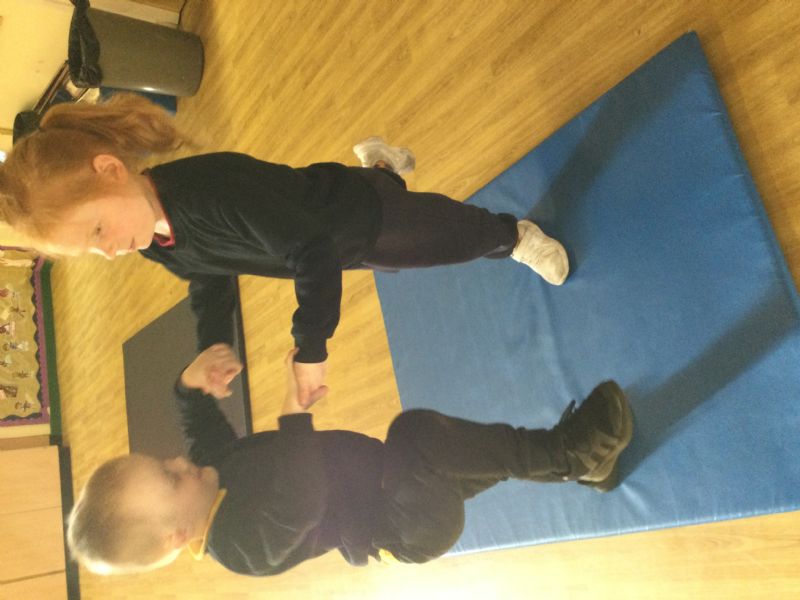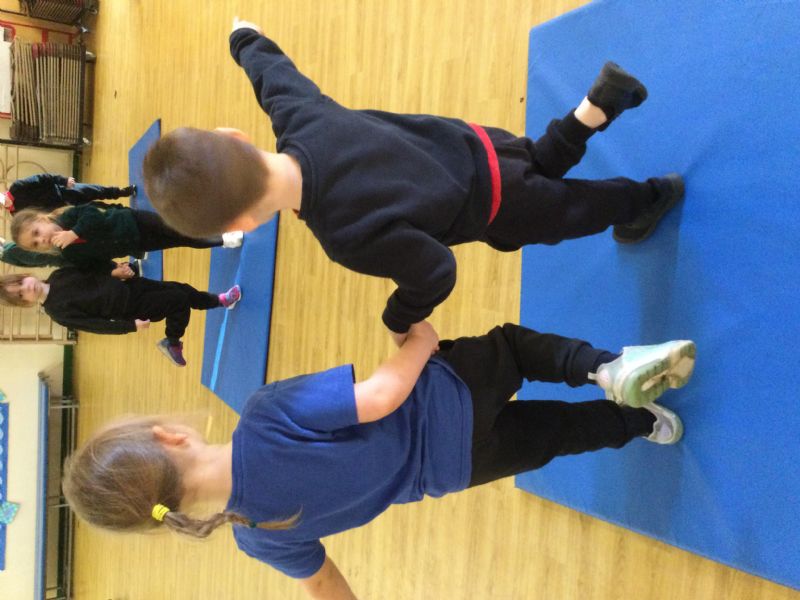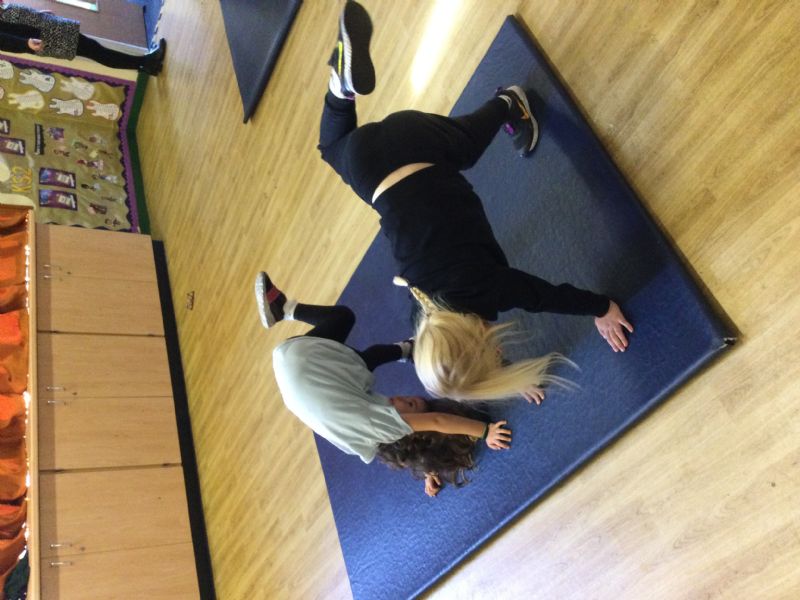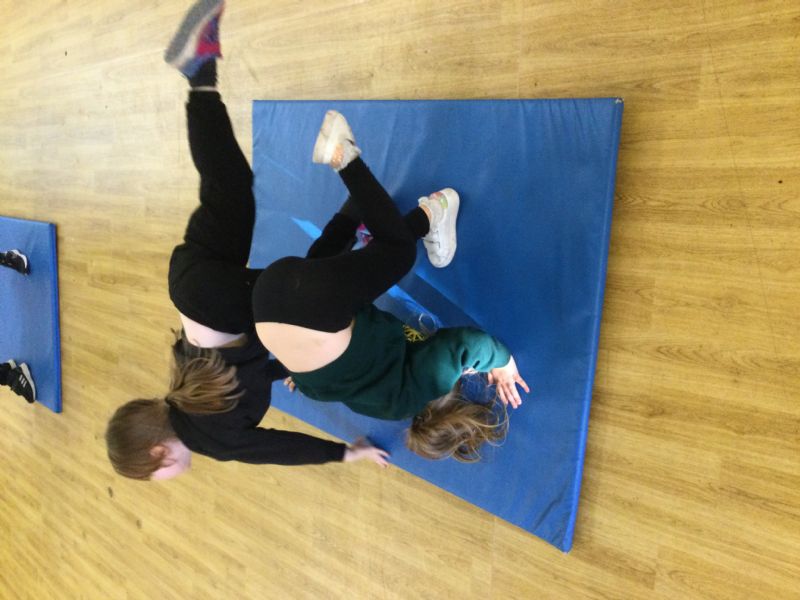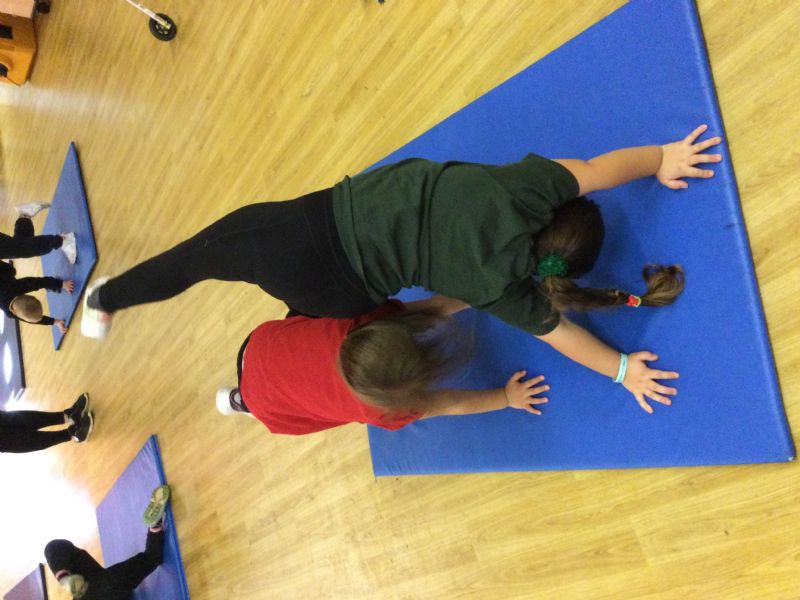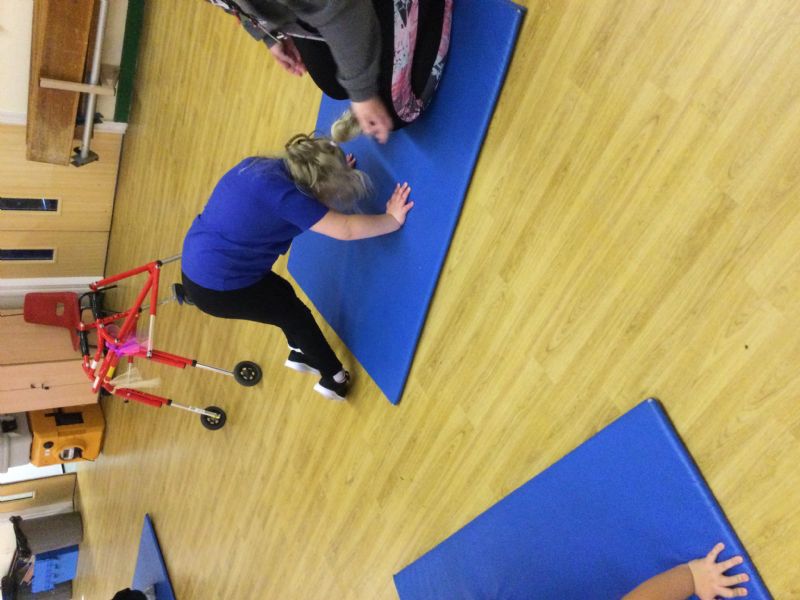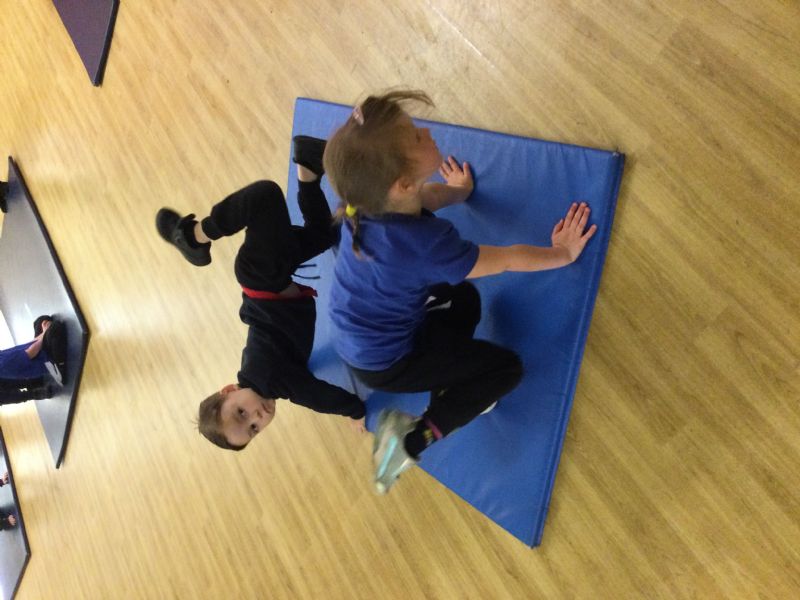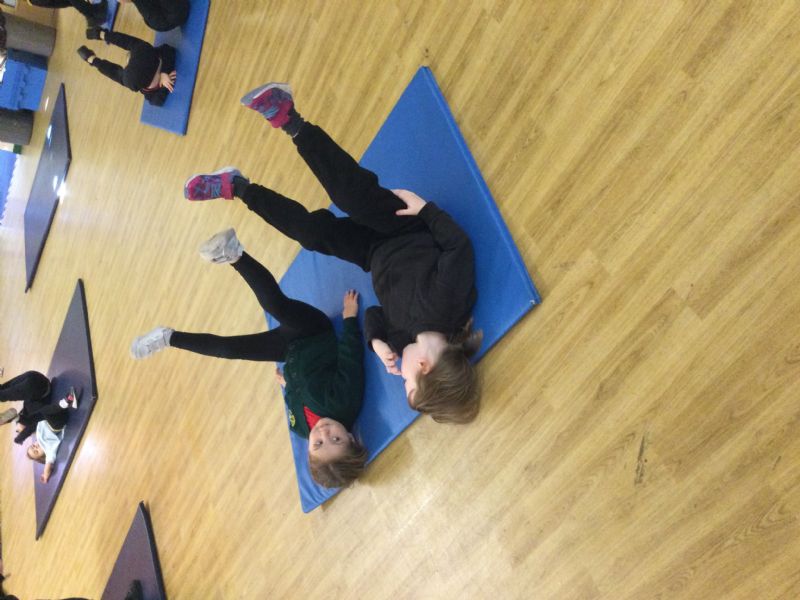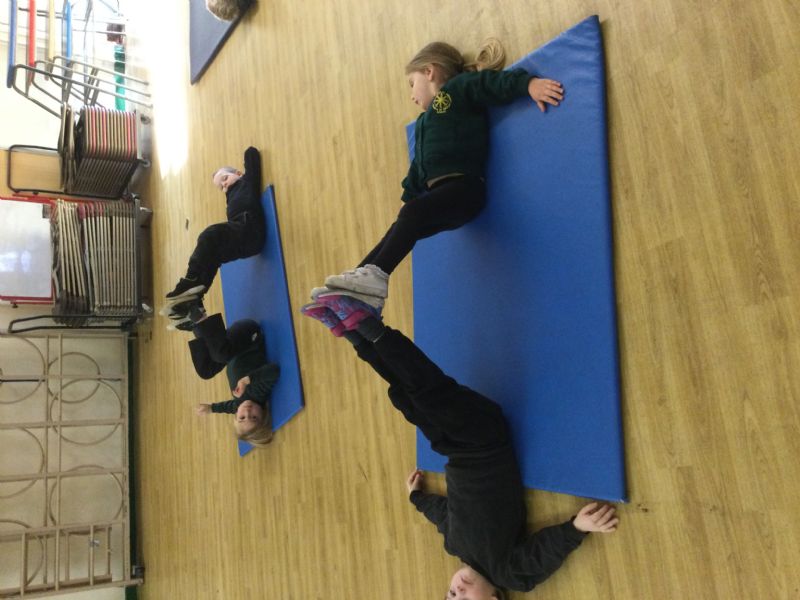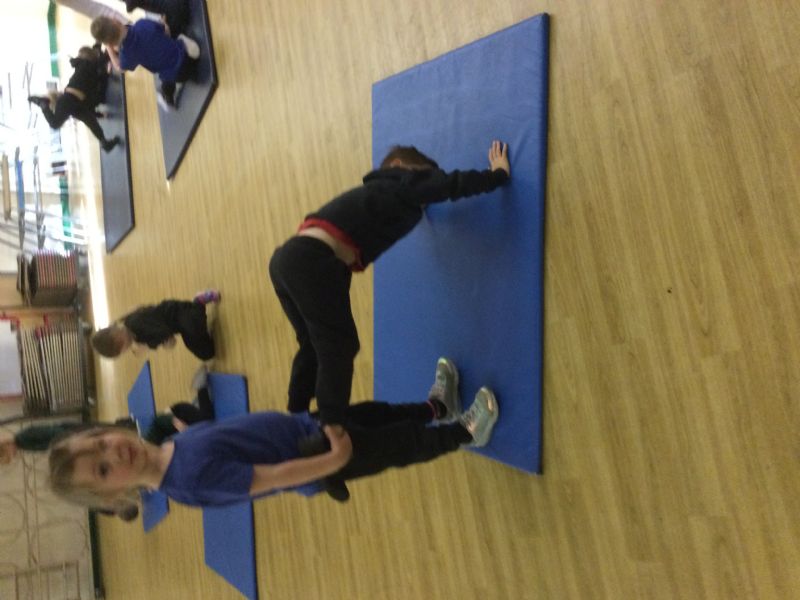 People Who Help Us - Soldiers
Following on from our theme of people who help us, and Remembrance Day - today we had a visit from a real soldier. The children were beyond excited to see a real soldier stood in our classroom after lunch!
The solider told us all about his role in the Army. He even told us his boss is the Queen! The children couldn't believe it. He then told us about the different vehicles they use in the army and showed us some of the uniform they have to wear. He even let us try on some of the uniform.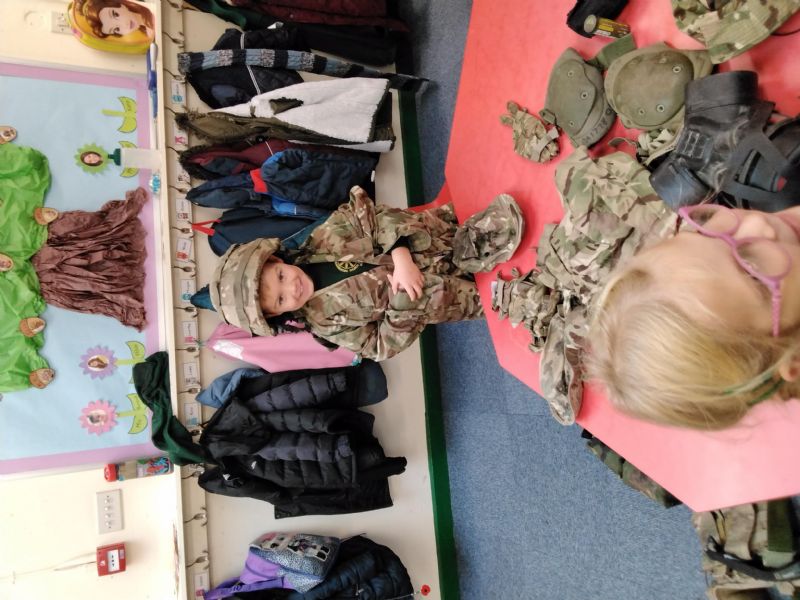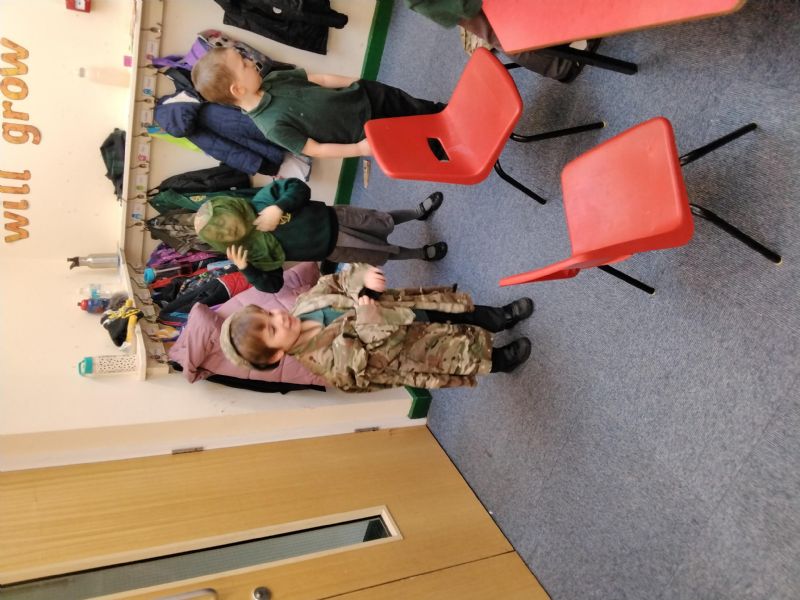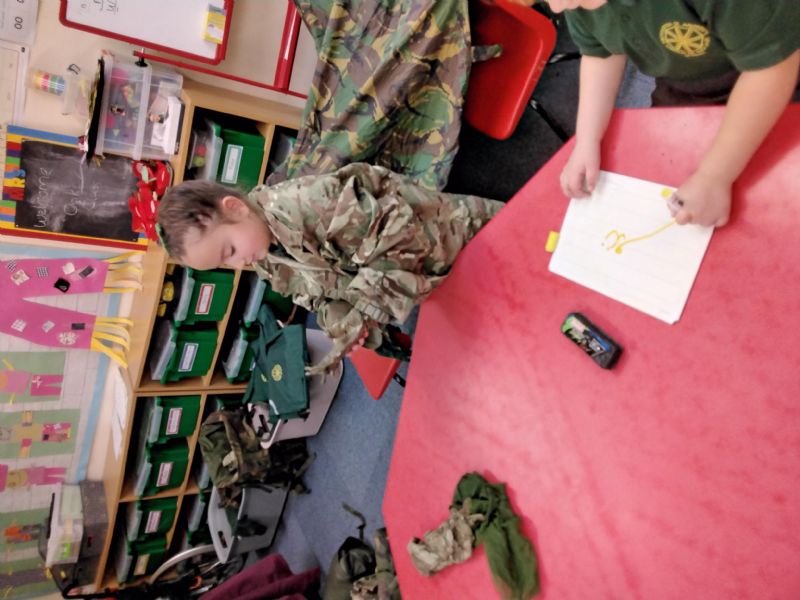 We used some camoflauge material to make a den that we could hide in.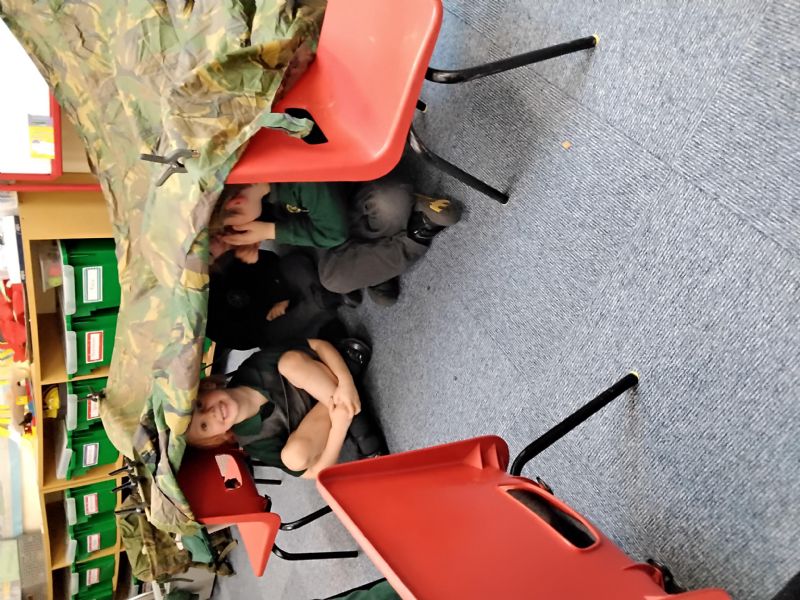 We then also had a visit from a lovely lady who worked for the RAF, she had a different uniform on to the army soldier. She told us how her job differs from the army and what parts of her job are the same. She showed us the different vehicles that are used in the RAF. She also brought us some uniform to try on!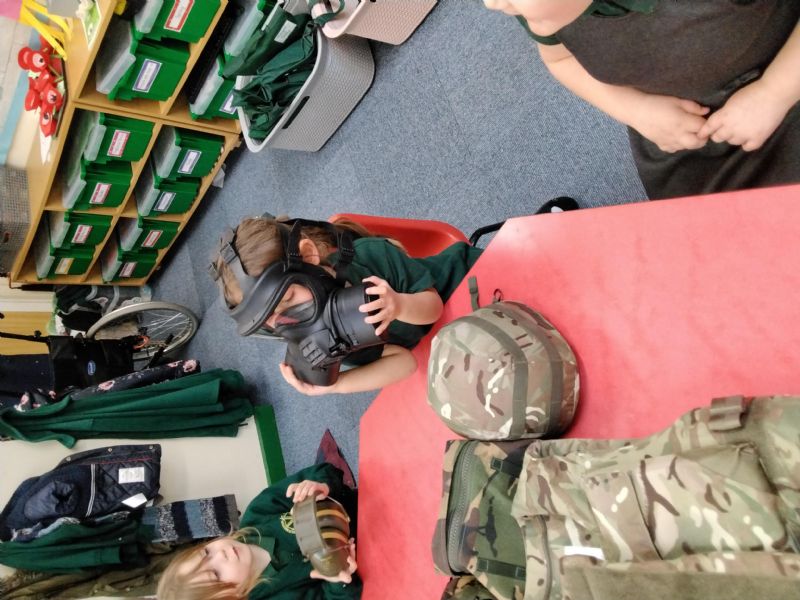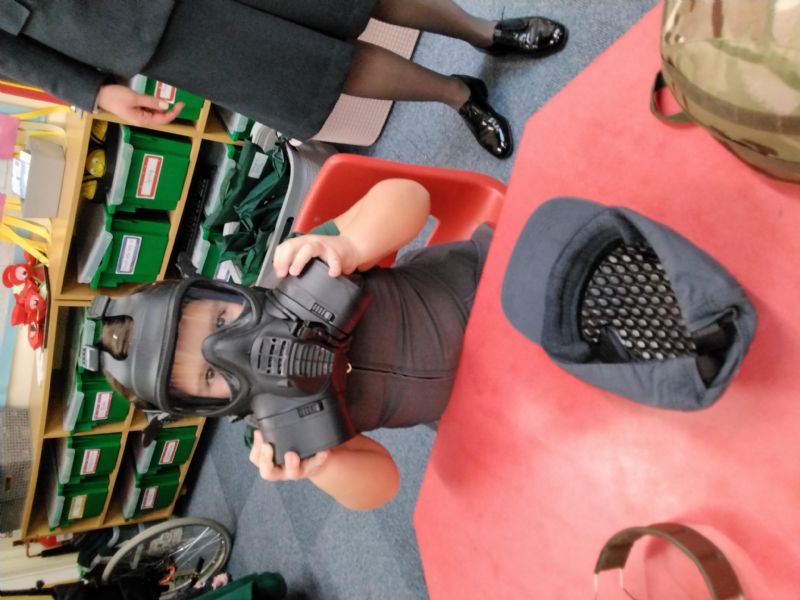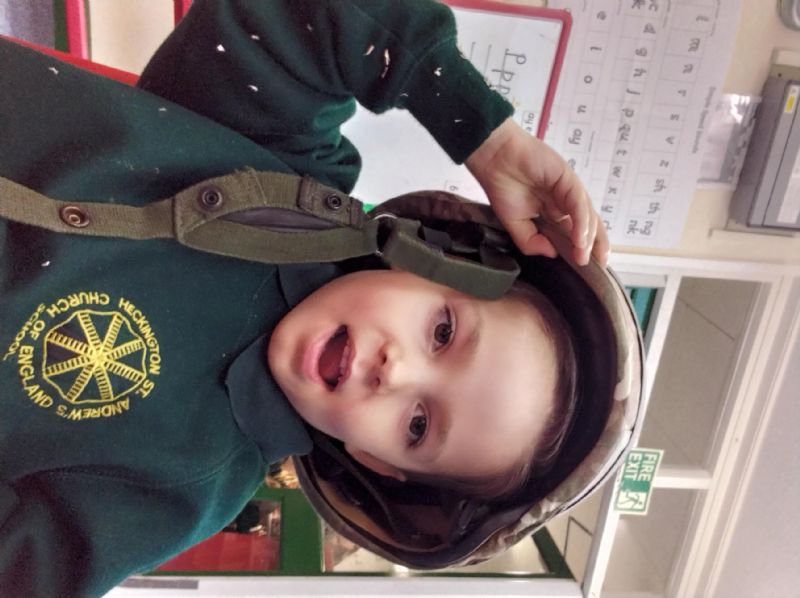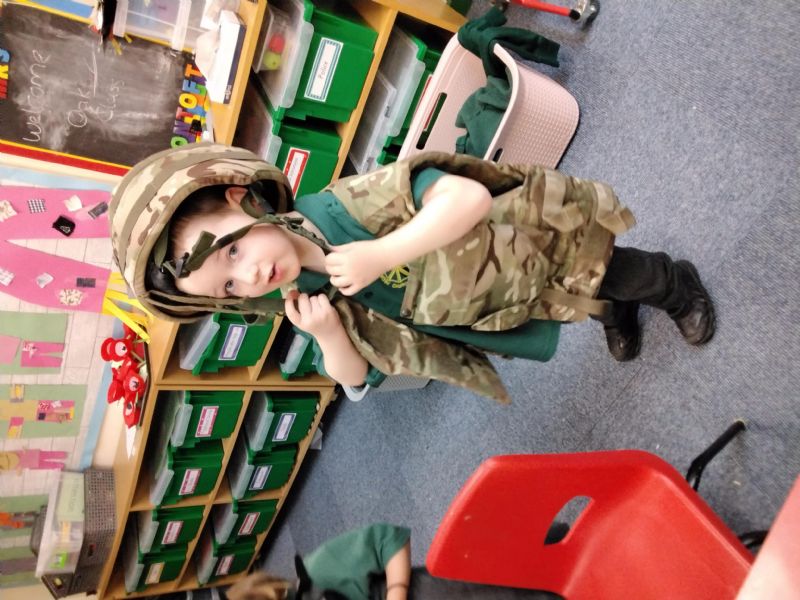 A big thank you to both our soldiers for coming in to speak to the children!
Maths - Sequencing Events.
Today we had the best maths lesson ever!!!
We were sequencing events. We looked at various events in our daily routine - getting dressed, brushing our teeth and making toast for breakfast.
We then had a go at making our own toast - and eating it!! The children all managed to sequence the photos and follow them to make their own slice of toast. Once they had finished the seqence they could enjoy their warm buttered toast!
What an excellent hands on experience maths lesson!