Welcome to Silver Birch class!
Welcome to year 5 in Silver Birch class with Mrs Ruffy and Mr Allen. Check below for each term's topic map as we enter each new term.
View our class Meet and Greet letter

here
Hi! I am Mrs Ruffy, Silver Birch class teacher.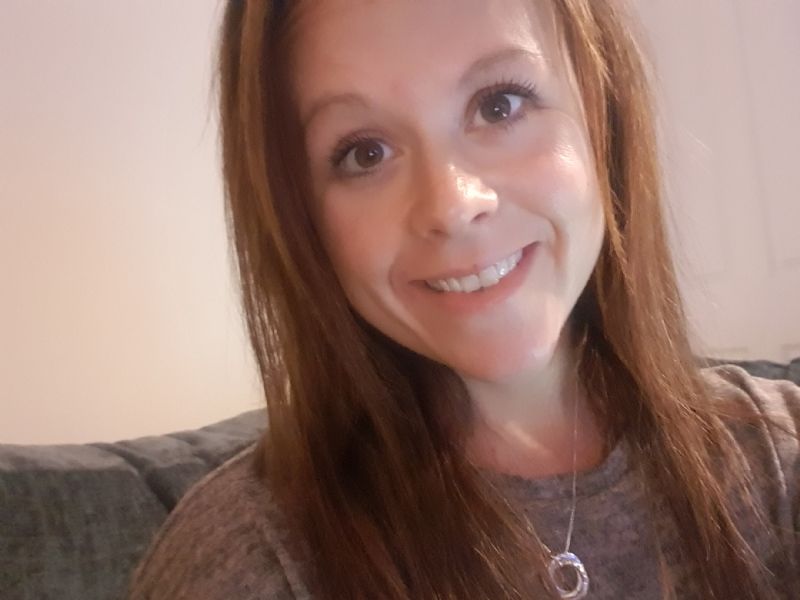 Likes: being a mum to my 3 boys, teaching maths, reading children's fiction, cupcakes with lots of icing (just like the ones Edward makes!), Christmas movies and singing loudly in the car (sorry to my boys!).
Dislikes: slimy things, things that jump, liquorice- ew!
Dream job: Your class teacher (of course!) or a CBeebies presenter!
Keep an eye on the news items below for weekly updates! Scroll down to view.
View our term 5 curriculum overview

here!
View our term 4 curriculum overview

here!
View our term 3 curriculum overview

here!
View our term 2 curriculum overview

here!
View our term 1 curriculum overview

here
Marvellous Maths
Click the image to log in to your TTR account!
Hit the Button is another quick fire skills test where pupils can beat their own score- can you top your own correct answers total in one minute? Click on the button to test your speed and accuracy in multiplication and division facts
Weekly update w.c 17.1.22
Hello everyone!
This week some of our keep focuses are:
Maths- converting unlike fractions using bar model and finding common denominators
English- sentence stacking the final plot points of our Nowhere Emporium novel with a focus on editing our sentences using carefully selected synonyms for action, description and details in dialogue.
Science- looking at the movement of the planets and what causes a solar and lunar eclipse
Dance- adding a pique turn to our bank of moves as we choreograph to an upbeat 8 bar track
History- looking at social issues affecting significant figures in the space race- Hidden Figures
DT- Pop up book making continued
RE- Salvation and what it means to us
Well done for your hard work in class and at home. Some excellent responsibility being seen in taking ownership for own learning with frequent practising of spellings, additional maths practice and topic research and a wide range of novels being shared in class all the time.
Don't forget it's our school trip next Friday. Reminder and timings will be sent on Parent Pay.
Welcome back and weekly update 4.1.22
I hope you all had a wonderful break and I am super excited for this term's learning ahead!
The curriculum map is now uploaded to this page above and you can have a peek at where our learning journey is taking us this term. This is my most favourite term ever because we will learn all about space, Katherine Johnson, Galileo, Newton and Copernicus. We will dig deep into how thinking and knowledge has evolved over time and this week we will be critiquing the significance of historical events in our journey as humans that travel into space!
In maths this week we will complete chapter 4- word problems. Focusing on use of bar model and inverse operations to solve multi step word problems
In english, we will be exploring The Nowhere Emporium by Ross McKenzie- it is FABULOUS! We will be looking at sentence stacking to write a descriptive narrative passage as part of our broader narrative unit over the coming weeks.
In science we will look at the work of Copernicus in understanding what is out there in space and a little bit of flat earth theory!
In DT, we are going to be making pop up books for year 1 children, so this week is all about designing them.
In RE, we are asking whether Easter or Christmas is the most important Christian festival as we introduce the unit Salvation.
In PE, we are dancing and playing a pokeball game!
Weekly spellings are coming home in your homework booklet and assignments are live on edshed!
Weekly update 9.12.21
This week we have been learning:
In maths- how to interpret data in a range of tables, noticing trends in frequency of activity and in identifying when flights, trains and events are available. We have learned how to look for key information to enable us to read the table effectively. We have solved a range of word problems with real world links to broaden our understanding, even writing our own problems and data stories.
In English- we are drafting a review of Camp Green Lake. We have so far identified key features and mapped out how we each want our reviews to be presented. We have looked at a range of sentence structures for effective desription of key features of the camp and Stanley's experience there. In our grammar work we have been developing use of speech in the forms of reported and direct speech and the correct punctuation of direct speech. To deepen this learning we have developed action and reporting clauses within dialogue.
In art- we have now critiqued and evaluated our drafts and are ready to redraft our Torres-Garcia inspired designs.
In geography- we are ready to present our end of unit knowledge catcher next week after creating our mountain dioramas which we will be using as part of our computing and music work with Mr Allen.
Peer critique and self evaluation of our first drafts for our Torres-Garcia inspired deisgns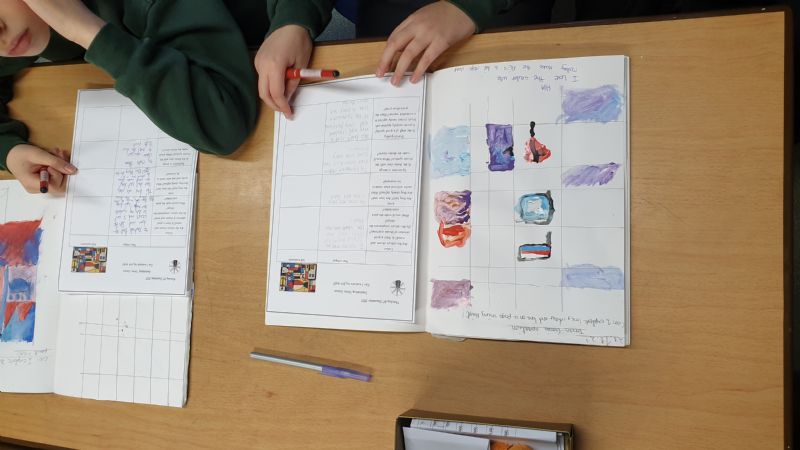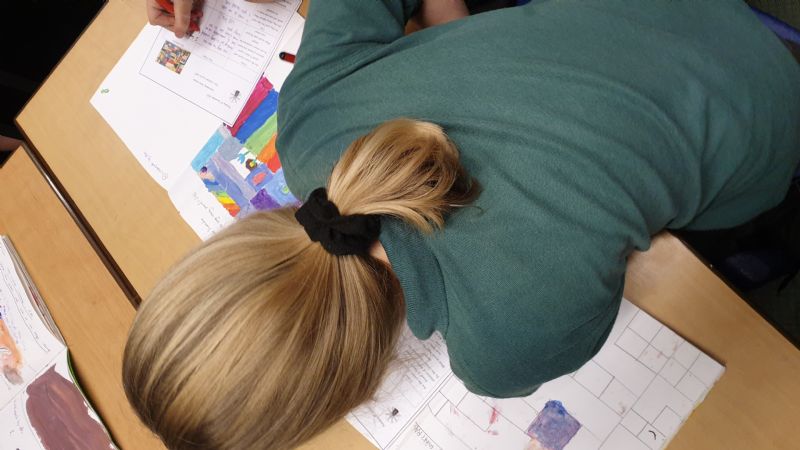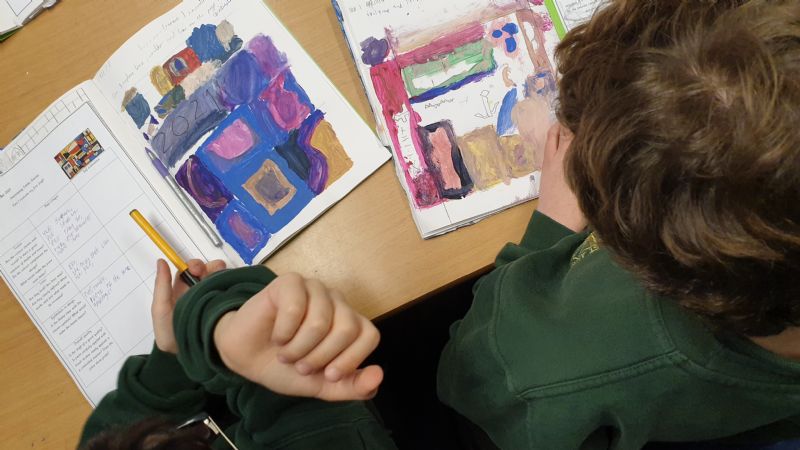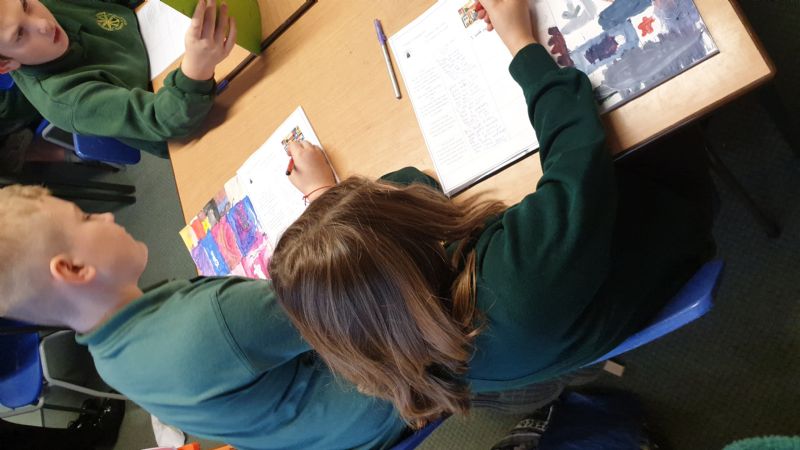 Weekly update w.c 29.11.21
This week, Silver Birch have shown resilience and responsibility as we completed assessment week. The whole class recevied a work of the week award for their attitude towards assessment and were excited to celebrate their progress.
Alongside our assessments this week, the children have continued their study of the novel Holes.
In DT, we have been constructing our mountain dioramas. There's still a bit of work to do before we can then use them in oue music project with Mr Allen this week. We will be recording a movie style soundtrack and doing some stop motion animation in computing all using our dioramas as we bring our topic to a close.
In maths, we began some new learning in division and explored partitioning of numbers to help us to understand the long multiplication method. Many of the class then used their preferred short diviesion (bus stop) to check their answers.
The field was too boggy for our tag rugby lesson so we learned some tactics in some brilliant games of bench ball where we could use some of the teamwork strategies, coordination and positioning from our tag rugby lessons.
Weekly update w.c 6.12.21
In Silver Birch this week we will be:
Consolidating our learning of multiplication and division and beginning a new chapter in maths: data.
In English, we will be looking at review writing alongside some grammar work looking at modal verbs and imperative verbs.
In Guided Reading we are developing retrieval and summarising skills using the text 'Christmas'.
In DT, we will be finishing and evaluating our dioramas ready for our music/ stop motion project with Mr Allen.
In science, we will be looking at asexual reproduction as part of our living things study.
In RE, we will explore the Hadith in our study of Islam- Being Human.
In PE, we will be navigating a wider area in our orienteering practice as well as some more tag rugby with Mr Allen.
In Art, we are going to be critiquing our first draft, evaluating and preparing to publish our Torres Garcia pieces.
A fab week ahead!