This week we have drafted, edited and published our informal letters as Stanley Yelnats.
Children will post their final pieces on their seesaw journals next week.
In maths, we have looked at multiplication of 2 and 3 digit numbers using a range of methods including expanded form and column method.
In our foundation subjects, we have considered why cities developed around major rivers and the potential future consequences of human activity on rivers. We have also looked at the reproduction of flowering plants as part of our living things study in biology.
Next week we will be drafting our Torres Garcia inspired paintings and begin creating our mountain dioramas which will also be used in a music/computing project. Final pieces will be shared via seesaw before the end of term.
This week we have been focusing on the function, structure and content of paragraphs as we prepare to plan and draft our informal letters. We will be writing home as Stanley Yelnats from Camp Green Lake as part of our novel study of Holes by Louis Sachar.
In maths we are showing resilience in our multiplication learning. We are continuing to revise our knowlwedge and understanding of factors, multiples and prime and compostite numbers. We are now also looking at the different variation we can use when multiplying larger numbers by single digits. We have looked at formal written methods including short and expanded column method, partitioning of digits, grid method and use of place value grids and counters as we regroup in multiplication problems.
In Science we have compared the life cyles of living things that lay eggs- did you know that the butterfly leaves its larval stage fully formed, while frogs still have some metamorphosis to do once hatched? We were intrigued by the range of egg forms across living things and made some excellent observations.
In art, we have contrasted the styles of Torres Garcia and Mondrian. Watch this space as our project evolves and we produce our own inspired innovations of their work.
In orienteering we have now added compass points and directional language and are ready to apply teamwork, endurance and our new compass skills to some map challenges next week.
We were delighted to welcome Mrs Ingham back into class this week too and she will be helping us with reading maths each week- welcome back Mrs Ingham!
This week, the children will be bringing home so revision booklets to support our multiplication study.
It would also be really helpful if you could continue to support with telling the time on analogue and digital clocks- talking about how much time until dinner, between activities etc.
Your diwa holders have now come home and you can cut them off the card base we used to secure them. Check out some of our final pieces! These should last a long time after being thoroughly glazed and will hold a tealight and/or an incense stick.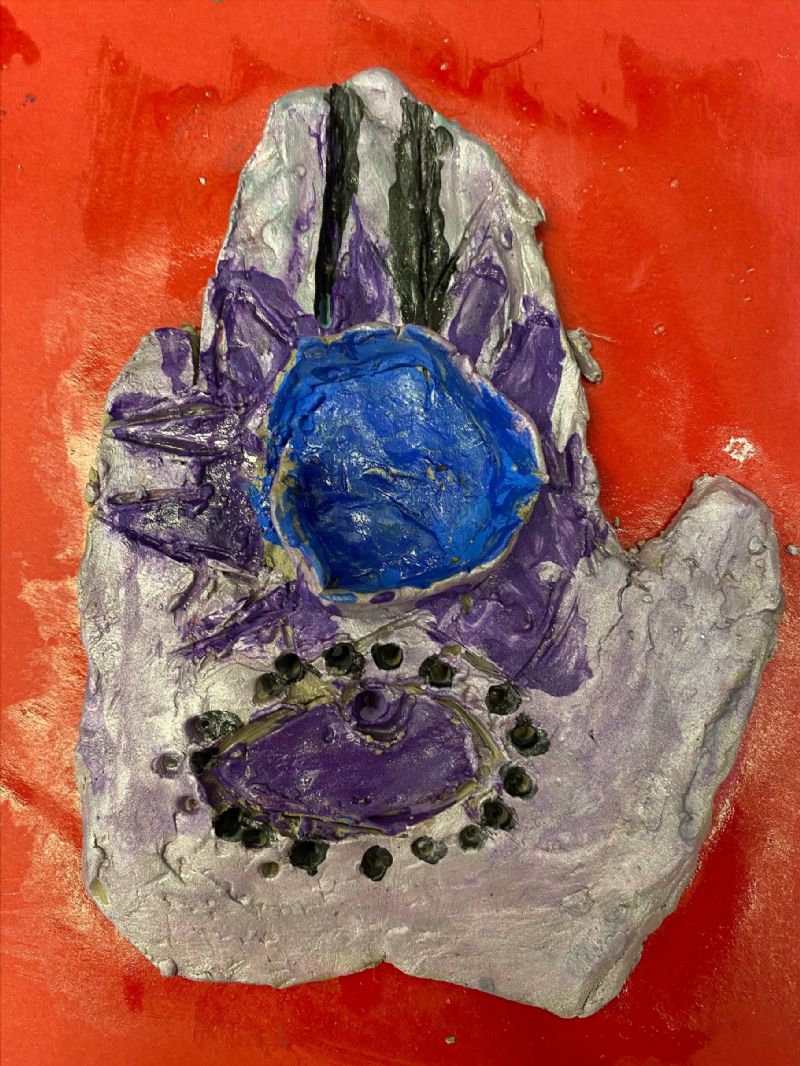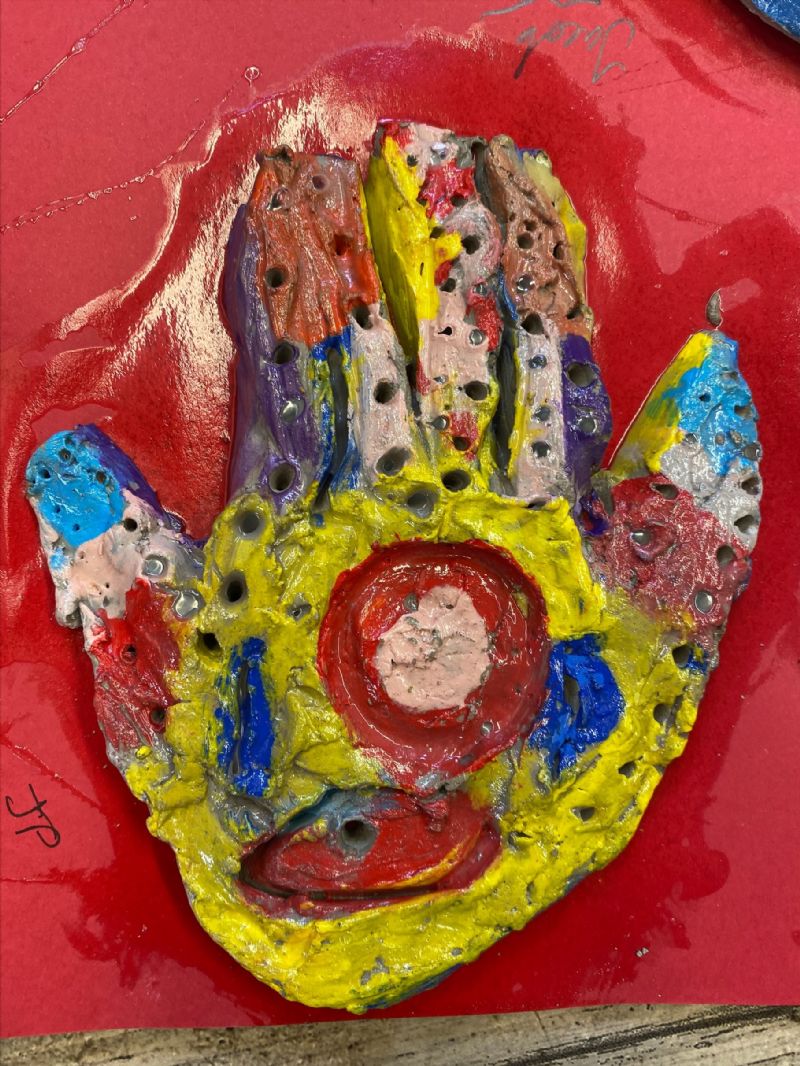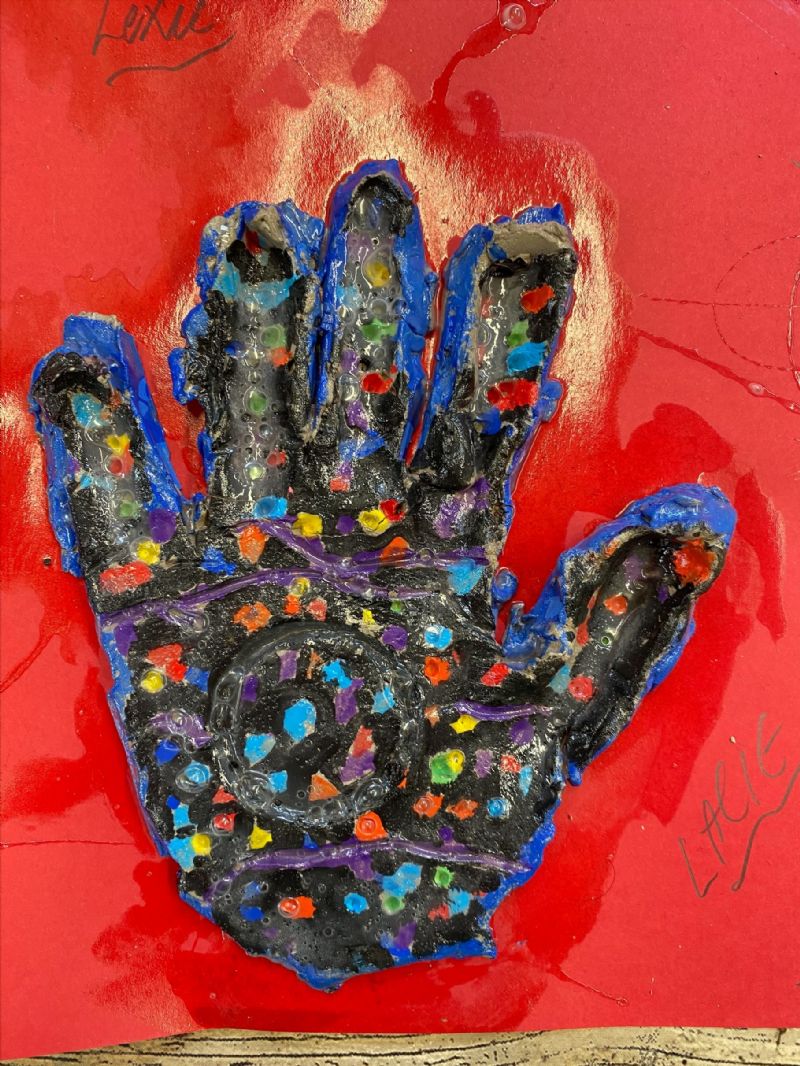 The hands are already glazed! I realise that reads like you might need to glaze them... you don't! :)
This week in Silver Birch we have been working super hard to master square and cube numbers. We even looked at expanded expressions using just prime numbers. I am very impressed with the determination and successes of all of our classmates.
We finally sent home our Hamsa hands which we made as part of our Hinduism study. We made these to mark the festival of Diwali. You should now be able to cut them off their card bases and enjoy them as a tealight or incense holder in your homes. They are stunning.
We also wrote prayers for the Remembrance service taking place this Sunday at St Andrew's Church. Here are some of our poppies in the making that we will hold with pride during our school remembrance service this week too. We used the work of Darrel Wakelam to inspire a recycled, eco-friendly design.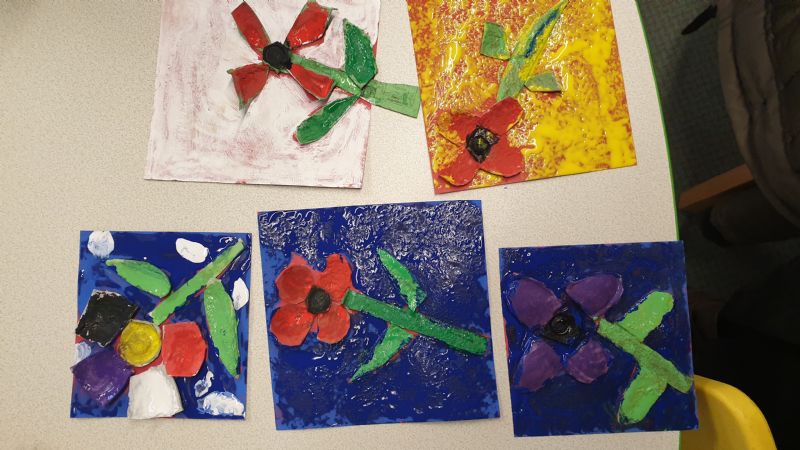 We launched our new study in science today too. We are looking at life processes and how life cycles compare across different living things. We played a yes/no game to identify the living thing on our backs! Great fun that led to some specific scientific questioning. Some brilliant retrieval of prior learning with questions such as "am I a carnivore?"