15/09/2020 Flying start in maths!
We have hit the ground running with our return to school and Maths in particular. We are working with the Maths No Problem programme, developing our mastery of skills and today we were able to demonstrate this mastery taking our learning out onto the playground.
We ordered numbers in different groups, from largest to smallest and vice versa before merging the different groups to complete a number sequence with numbers up to and even beyond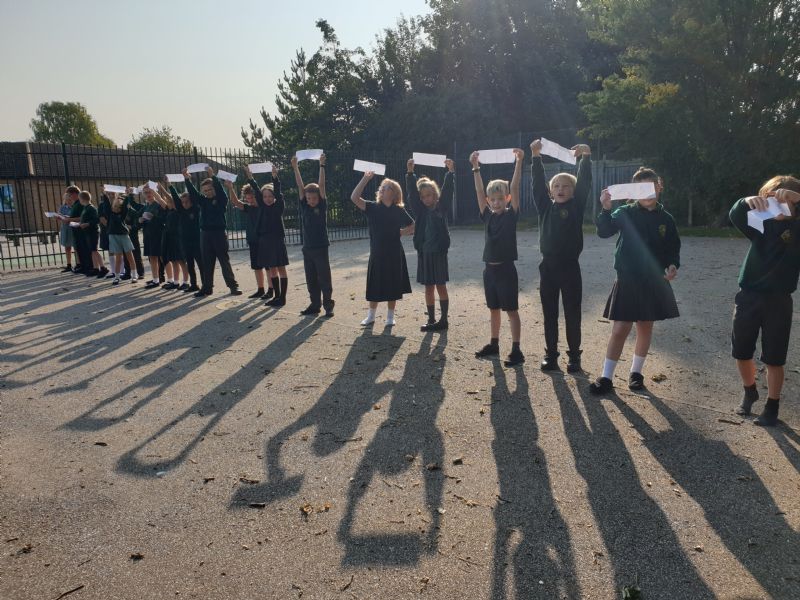 1,000,000!